A well-designed email newsletter grabs the reader's attention, promotes key business objectives and inspires action.
Visually stunning on all devices
Our E-Newsletter templates look stunning on all devices and will drive traffic to your website. They offer significant return on investment and are a big hit with readers!
Why are E-Newsletters such a powerful marketing tool?
Effective way to communicate with your target audience
Consistent style with your brand image
Great value for money
Offer immediate traceable results
Promote customer loyalty and commitment
And save you time!
Puro Design's templates deliver results
Puro Design's Email Newsletter templates are professional and effective – the perfect way to regularly promote your company's knowledge and expertise.
Our Creative Director will take time to understand your commercial objectives and design an eye-catching template which complements your business.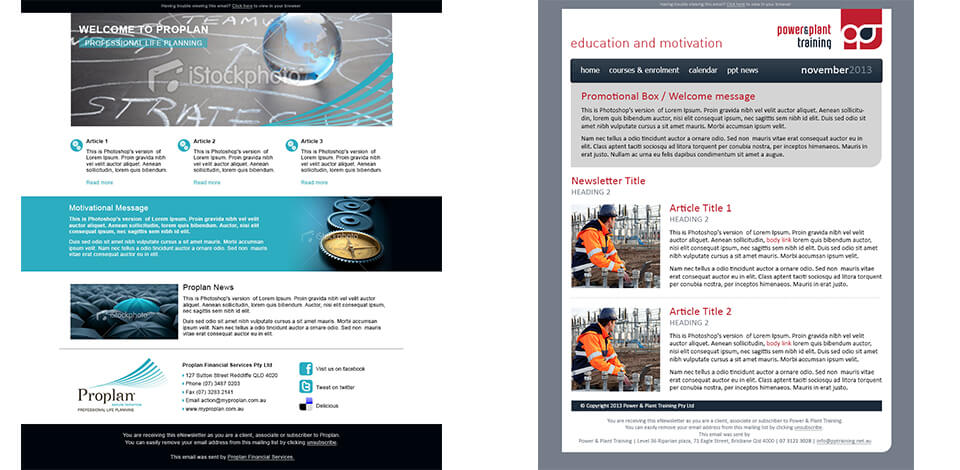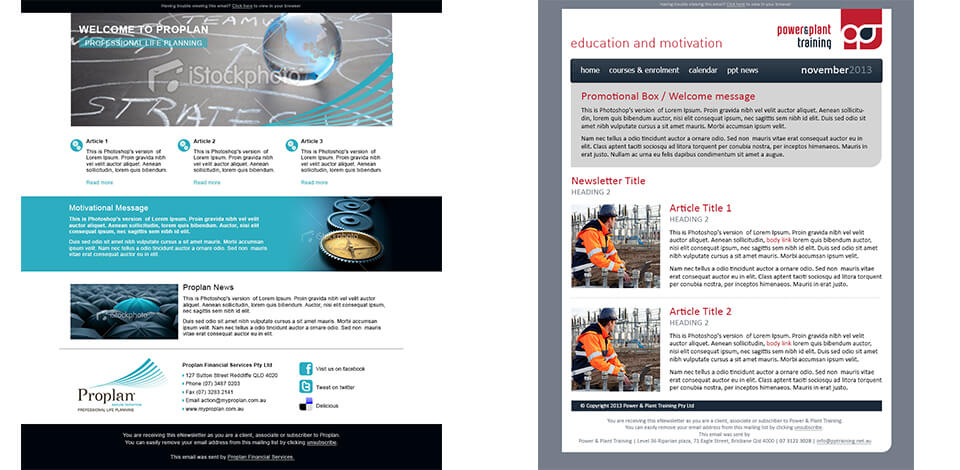 MailChimp Integration
We will integrate the template into your MailChimp account and it will be editable and ready to use for future campaigns.
Email marketing with a personal touch
Puro Design's e-newsletters can also be personalised with your client's name to further boost engagement. They're a great way to promote your forthcoming events and recent successes as well as encouraging readers to engage with your social media.
Call to Action
To measure the success of each 'call to action', simply use the Mailchimp dashboard – making evaluation of your campaigns effortless. Your target audience can be reached instantaneously and our designs achieve a high response rate.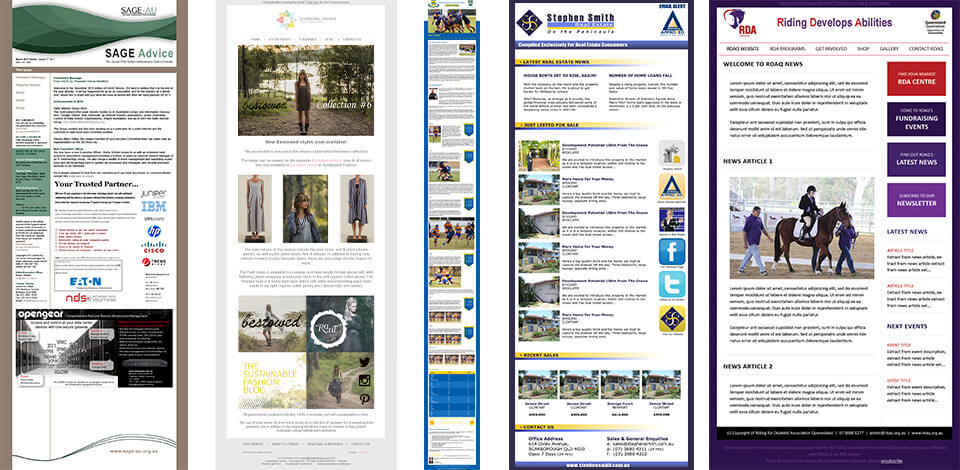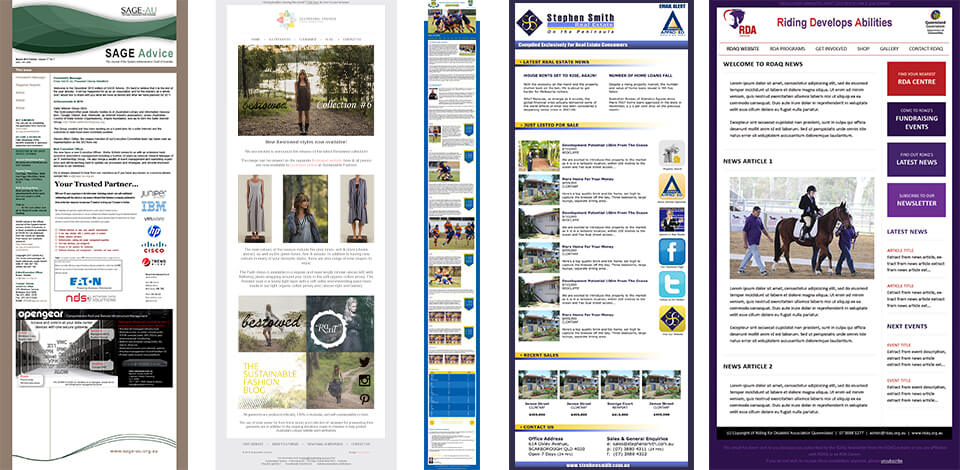 View some of our Email Newsletter projects.
Our creative and professional team will develop a striking tailor-made template for you which is easy to use and delivers results.
To see how our Email Newsletter templates can grow your business.